Why We Love Fall
It's like that scene in Jurassic Park when the girl is holding a spoon full of Jello and the Jello starts quivering because the T-Rex is lumbering ever closer.
Except swap out the Jello shaking with fall and the T-Rex with my excitement for fall.
I started fantasizing about fall around mid-July (OOPS) but I couldn't help it! The idea of crisp fall air, not drowning in my own sweat, being able to wear sweaters and leggings (the superior outfit combination) are only a few of the reasons why I'm excited for fall.
In the spirit of getting ready for this superior season, grab a pumpkin spice latte and gather 'round the bonfire as I wax poetic about fall.
1. Fall scents! Kicking open the doors of Bath and Body Works and being overwhelmed by the scent of artificial pumpkin, apple and cinnamon makes my heart beat faster. I also want to be the person that names candles. Some of my ideas include; "Pumpkin Pie Spice Dream", "Set These Loose Leaves On Fire" and "We Crammed 15 Sweaters into This Mason Jar because Pinterest Said To".
2. The fashion! My style game is at its PEAK during this time because I can layer to show off all aspects of my outfit without getting heat stroke or covering the whole Look with a huge winter coat. #polarvortex AM I RIGHT.
3. Fall food. Food in the fall has so many rich flavors and there's something satisfying about eating a warm meal when it's chilly outside. I love making mounds of creamy pasta, bowls of warm, fragrant stews and soups and pastries loaded with icing and...is anyone else starving all of a sudden?
4. Queuing up my fall playlist. There's something about listening to a band mournfully sing about past loves and moving to the mountains as a banjo plays in the background that really locks me into that fall mindset.
5. Stereotypical Fall Activities! Apple picking, pumpkin picking, corn mazes, bonfires, jumping into leaf piles, binge-watching Stranger Things and hay rides! Though has anyone ever gone on one of those rides and NOT immediately regretted it when they kept finding hay in random places for months afterward?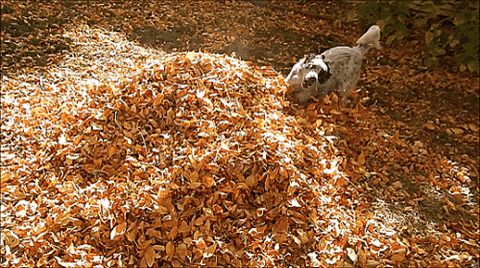 6. Back to school supplies. Even though I'm not going back to school, I love buying new pens, notebooks and planners. Anything that will give me the illusion that I'm a well-organized individual who has her shit together.
7. Pumpkin Spice EVERYTHING. My motto during fall is, if it's not pumpkin spice flavored I don't even want it.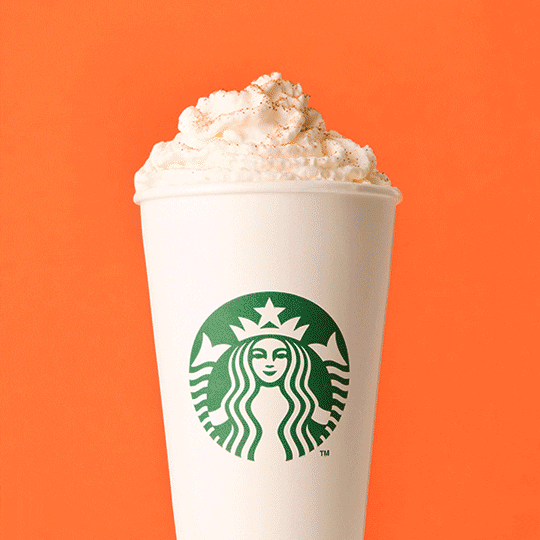 8. Knowing Halloween is JUST around the corner! Then remembering I procrastinated a Halloween costume, trying to come up with one last minute, deciding it's too much effort and I wind up eating 50 pieces of fun-sized candy while watching Hocus Pocus.
Any other points I missed about why fall is the best season? Let me know in the comments!
P.S. We're so excited about fall we already launched our fall collection! Check it out on Femfetti.com 
---
Leave a comment
Comments will be approved before showing up.
---
Also in FEMFETTI BLOG
Just because you don't want to say something out loud, doesn't mean you can't say it at all!
In the process of re-discovering what our brand is, we honed in on three adjectives that all Femfetti girls can relate to!