The Grool-est Mean Girls Merch
It's an iconic day today.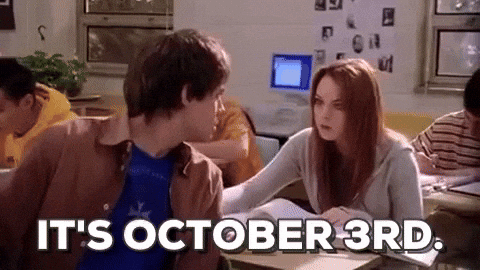 But not only is it October 3rd, oh no. It's WEDNESDAY, October 3rd.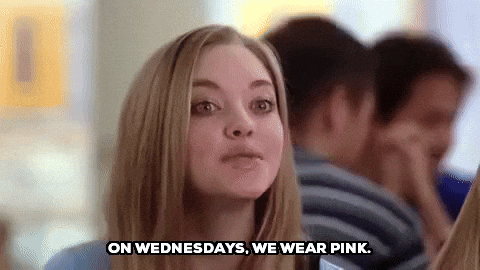 The stars have aligned, Regina George punched us in the face and our pores don't look huge. WHAT A DAY. 
This is Peak Mean Girls Day and I'm going to be eating cheese fries all day to celebrate. As well as wear pink, DUH.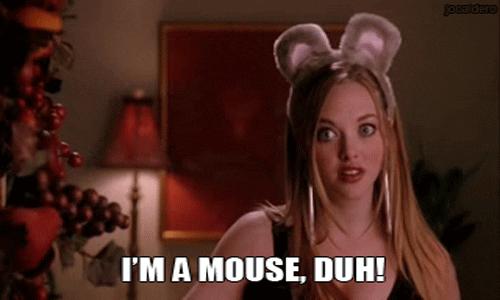 While I was trying to piece together the PERFECT outfit for this National Holiday, I realized there are thousands of items of Mean Girls merch out there. Lots of it is good but it can get more overwhelming than when Aaron Samules' hair is pushed back.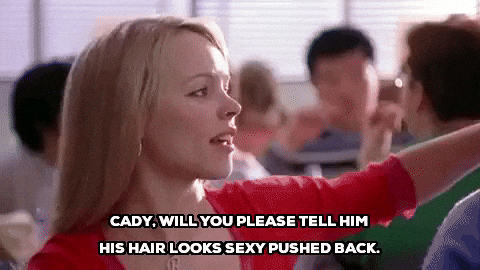 Not to worry though, I've rounded up some of the best items to show off your Mean Girls pride all year round, not just on October 3rd. 
P.S. we may collect a small share of sales from the links on this page at no extra cost to you, to help us fund snack reviews, our candle habit and other ~fun~ things!
The perfect addition to any home and to answer the age old question, is butter a carb? 
So everyone will know your feet are NOT to be trusted.  
In case you're more Kevin G than Regina George. 
And haven't we all been victimized by her at some point?
The amount of times I've yelled this exact phrase at my friends? The limit does not exist. 
Revenge List Chalkboard Enamel Pin
So everyone will know your plan to take down Regina George.
Getting cheese fries is always a good idea tbh. 
You're Like, Really Pretty Rug
This way, all of your guests will know how pretty they are. And do they agree? That they think they're really pretty? 
This will be the grool-est shirt you ever own. 
The perfect pencils to figure out the winning Mathlete competition question. 
The perfect decoration for any Christmas Party. Or any party. Really, you can keep this up all year because four for you Glen Coco! You go Glen Coco.
You to your friends as you all get ready to buy matching Mean Girls shirts: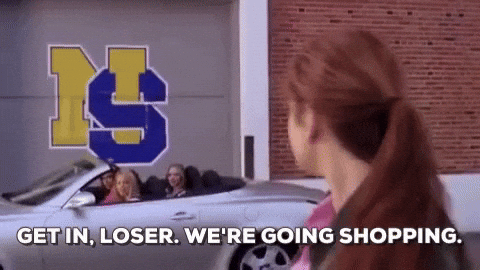 ---
Leave a comment
Comments will be approved before showing up.
---
Also in FEMFETTI BLOG
The perfect gifts for the bad ass babes in your life.
We had Tess Koman, author of The Best Damn Answers to Life's Hardest Questions, answer our followers hardest questions.
"You know what, you've had a long day, you shouldn't go to the gym you should just go to Happy Hour" -me to myself every day after work.